So you've decided that a band will be the finishing touch to your wedding. You love watching live music and you want the best night possible.
However, it can be easy to get lost when trying to find the right band for you. Everyone claims to be the ideal wedding performers, so how do you figure out who actually is? You should always choose the best musicians such as The Voice winner Brendan McCahey Wedding Band.
Luckily there are some steps you can take to make the process much easier:
Pick The Type Of Band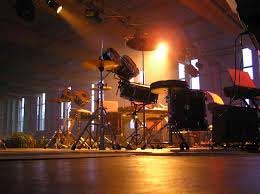 This sounds obvious but it is something you should have decided before starting the process. Think about the theme of your wedding and what would best suit the event.
A covers band is very popular as they can cater more specifically to your tastes. If you are an 80s lover, then look for one who specializes in that decade – bonus points if they come in costume.
Or perhaps you don't care what decade it comes from – good music is good music. Look for a band that is more versatile and can read a room, not just stick to a setlist.
A jazz band also works well at a wedding – especially one that is going to have less dancing. It works well in the daytime and is perfect background music.
You should also consider a folk band, they usually do a lot of covers both from music past and contemporary. They are the perfect asset to any bohemian wedding and are great outside.
Lastly, a string quartet can add a level of sophistication to any day and provide some beautiful background music.
Pick The Time
Are you looking for music to be playing while you are eating? Do you expect the band to stop and wait while you are making speeches?
These are just the start of the questions you need to consider. If the band is offering three 45-minute sets, then you need to decide when the live music will finish.
Do you want the band to be the last men standing or are you happy to switch to a Spotify playlist when the last song is done? Once you have this locked in, then you will be able to contact bands with a clear idea of the night.
Pick Your Price
Make sure you have a good budget for your music. If you pick a large band then it will cost more as all the members need to be paid for their services.
Similarly, if you pick an out-of-town band, they may also charge a travel fee on top of the set. These hidden costs can add up and need to be accounted for.
Pick Their Location
If your venue is small and expected to be filled with guests, then considering hiring a stage is a good idea. People love live music and this can be made worse when drinking.
The last thing you want is for your band to feel trapped by their audience – giving them a stage will allow everyone to enjoy themselves.